Contemporary Craft | PITTSBURGH, PA
SEPTEMBER 27, 2013 - MARCH 22, 2014
Featuring work by 14 contemporary artists from around the world, ENOUGH Violence investigates the impact violence has on our lives and the role the arts can play in restoring peace and security. Discover how creative expression and working with your hands can be used as tools to process complex emotions and respond to inexplicable events.
Feel, heal, transform, and be part of the solution.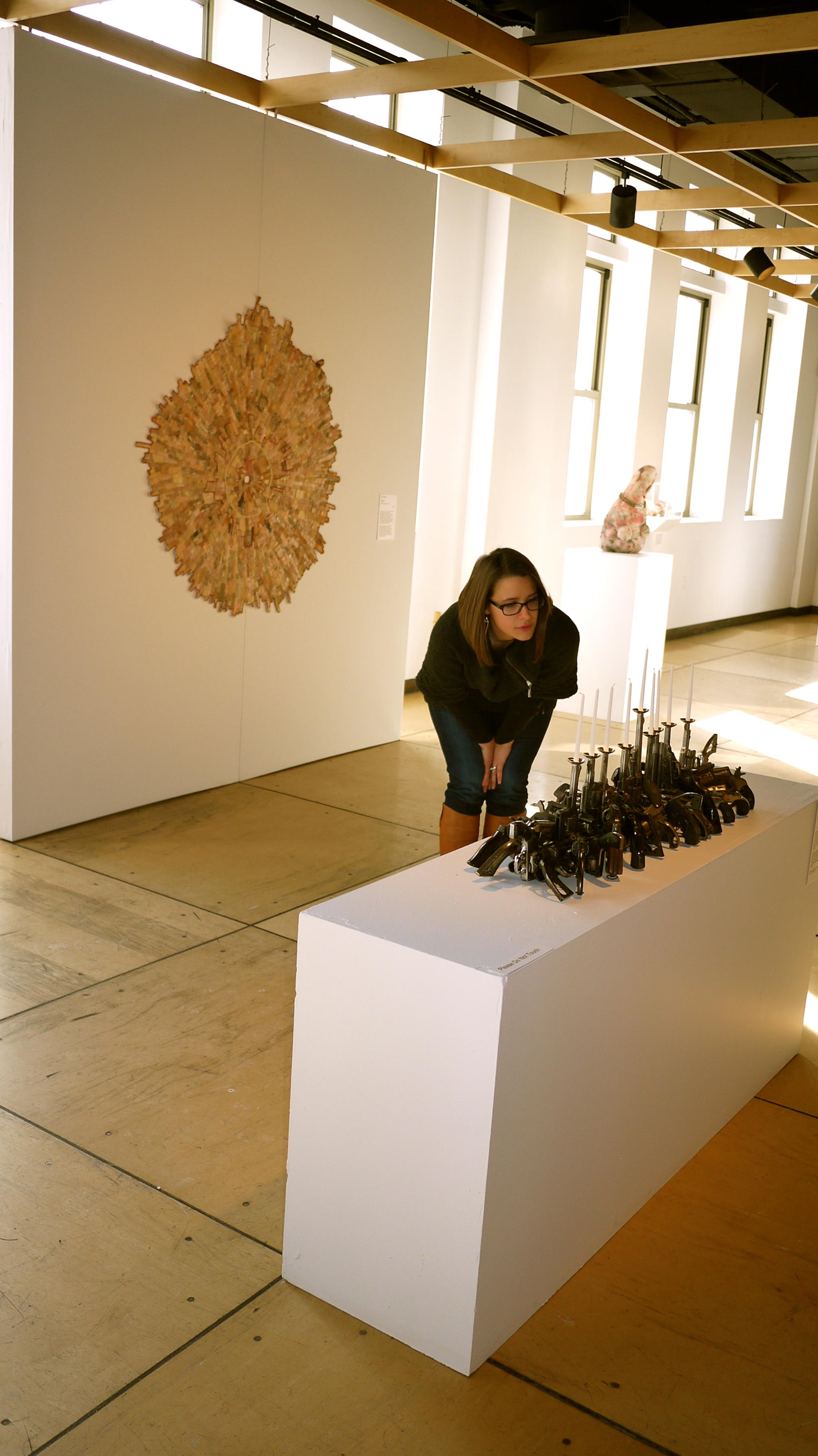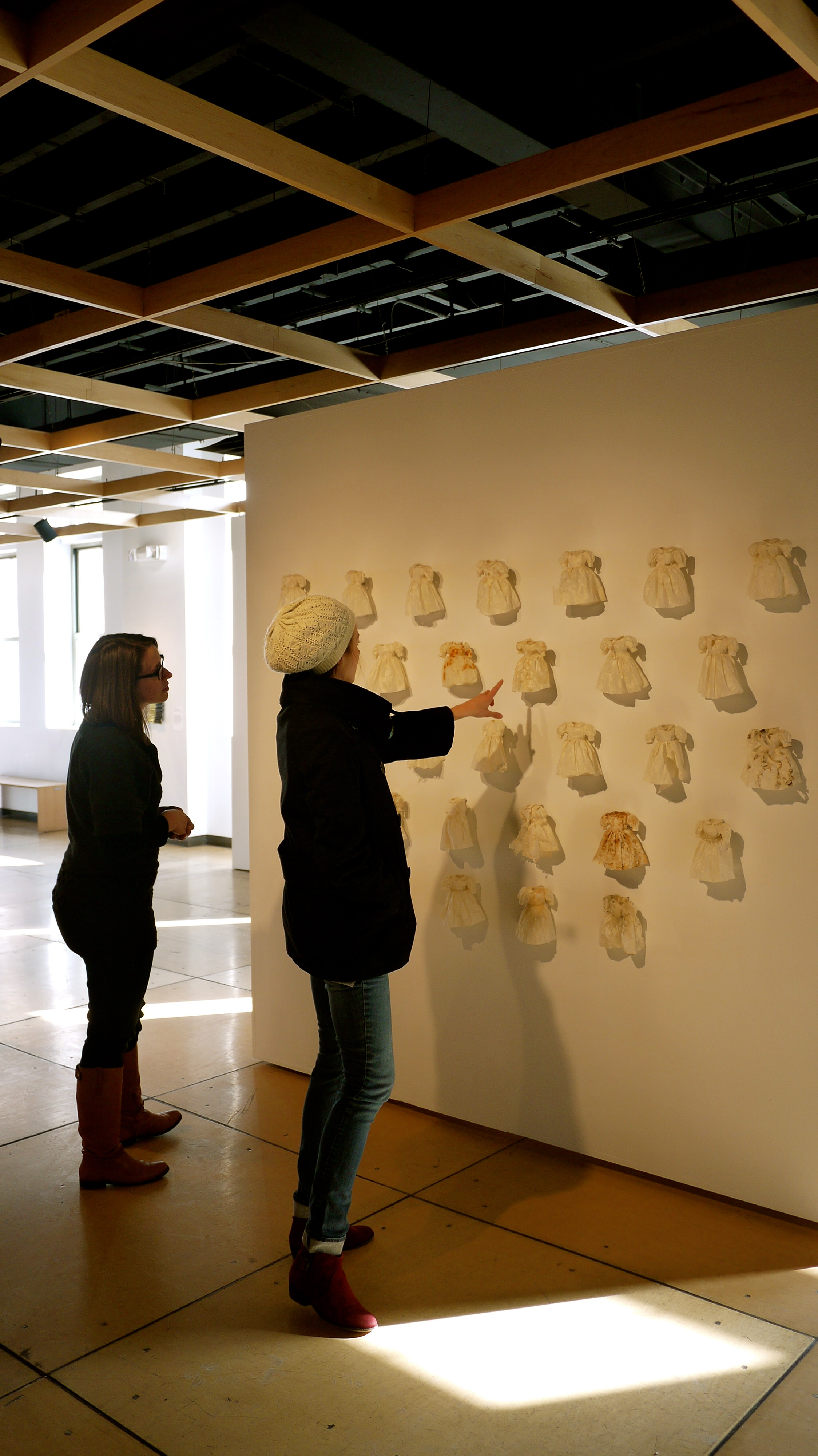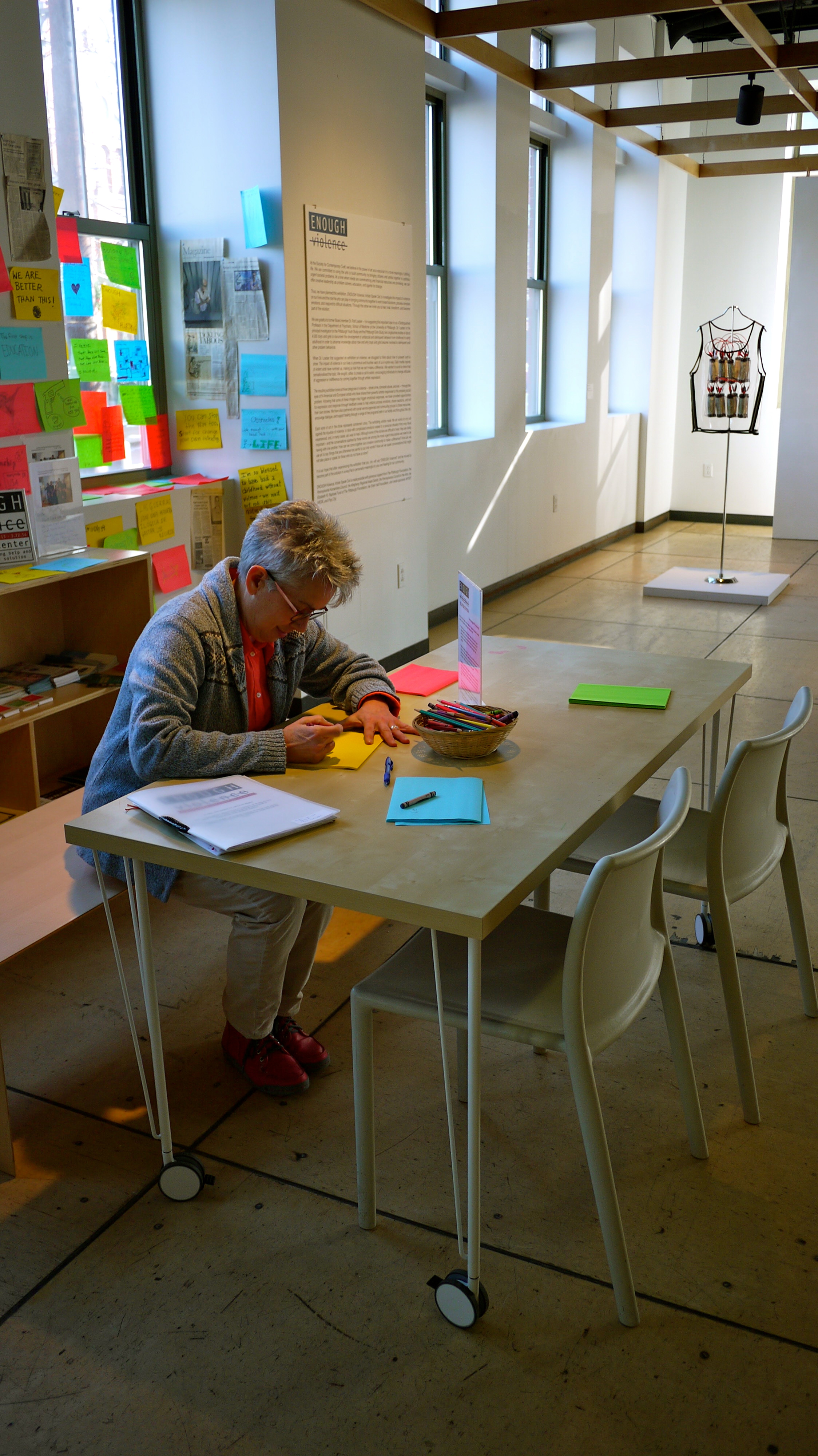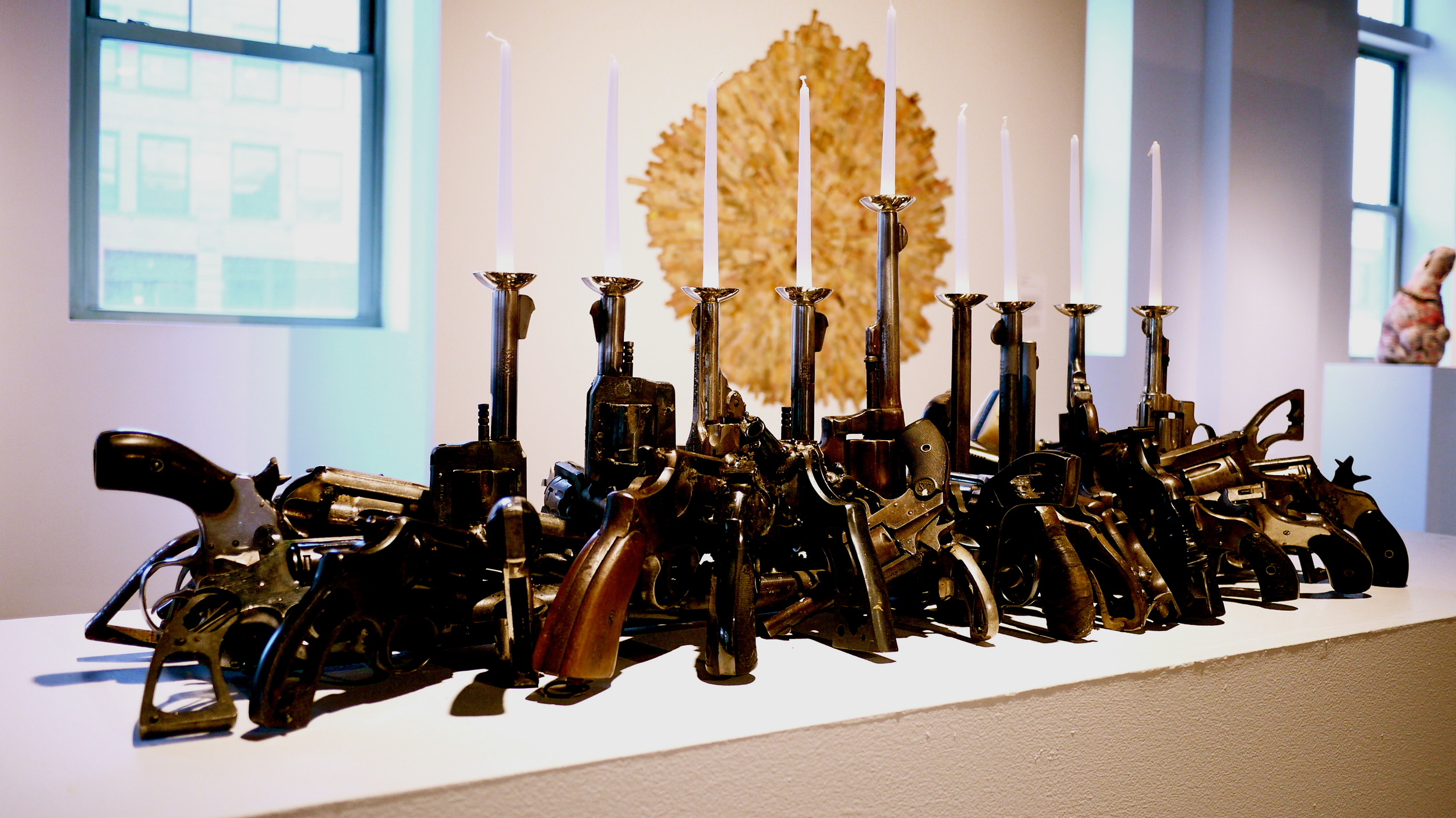 Partners
Contemporary Craft is grateful to partner with many inspiring and impactful community groups on ENOUGH Violence.
SEXUAL VIOLENCE
Pittsburgh Action Against Rape**
National Sexual Violence Resource Center
DOMESTIC VIOLENCE AND TRAUMA
Domestic Abuse Counseling Center*
Voices Against Violence*
PERSAD Center*
PA Coalition Against Domestic Violence**: 1-800-799-SAFE (7233)
Center for Victims**
Center for Victims Crime Victim 24 Hour Hotline: 412-392-8582
Center for Victims Domestic Violence 24 Hour Hotline: 1-866-202-557
Crisis Center North**: 1-412-364-5556
Victim Outreach Intervention Center (VOICe)**: 1-800-400-8551
Violence Reduction Unit (Scotland)
Standing Firm: The Business Case to End Partner Violence
GUN VIOLENCE AND WARFARE
Thomas Merton Center's Anti War Committee**
CeaseFirePA**: 1-866-END-RAPE (1-866-363-7273)
PA Interfaith Impact Network's Gun Violence Task Force**
Americans for Responsible Solutions
National Crime Prevention Council
Men Against Destruction Defending Against Drugs and Social Disorder (MAD DADS)*
The Greater Pittsburgh Coalition Against Violence
ASK Campaign - The Center to Prevent Youth Violence
CHILD ABUSE AND NEGLECT
Family Resources of PA*
Childhelp
National Child Abuse Hotline: 1-800-4-A-CHILD (1-800-422-4453)
MENTAL HEALTH AND PERSONAL SAFETY
re:solve Crisis Network*: 1-888-7-YOU CAN (1-888-796-8226)
National Suicide Prevention Lifeline: 1-800-273-8255
** = Featured in a Saturday Information Session
* = Has a location in the Pittsburgh region
ENOUGH Violence was made possible by many generous funders and sponsors, including: Allegheny Regional Asset District, Pennsylvania Council on the Arts, The Pittsburgh Foundation, Pennsylvania Humanities Council, Eden Hall Foundation, and media sponsors Pop City, WESA, and WYEP.